Products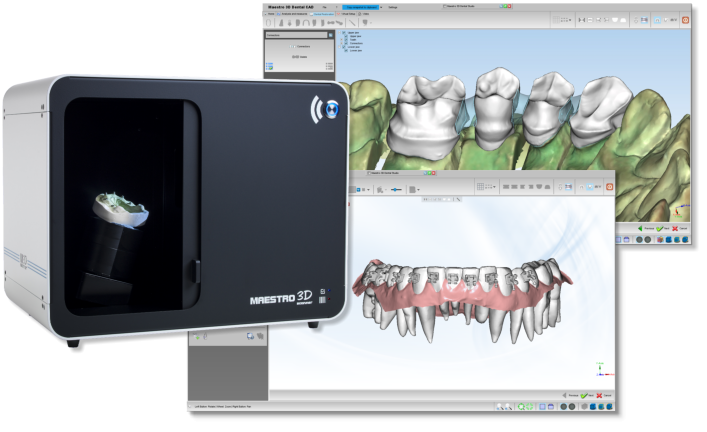 AGE Solutions is a company that works in an hi-tech field. It has specialized in the integrated development of hardware and software solutions for the creation, treatment, analysis and the management of three-dimensional data of high quality.
The products offered by AGE Solutions include:
The line of scanner three-dimensional Maestro www.maestro3d.com

The engine for the visualization and editing 3D interactive Age3D
Services
AGE Solutions carries out services of measure 3D with own optic scanners. The solutions adopted by the systems of the line Maestro allow to make three-dimensional (without contact) reliefs of whatever object target, from an anatomical part to a mechanical element, from an object of art to a component of style and design. The proposal includes the whole process of reverse engineering, from the scanning of the real model to get the digital one (STL), ready to be directly milled and rapidly prototyped.
AGE Solutions carries out consulting services technique in the field of artificial vision, elaboration and editing of three-dimensional data, and also of big dimensions for solutions out-of-core.
AGE Solutions has the necessary know-how for planning solutions hardware and software for optic applications for the measure, the data postprocessing, the editing and the interactive 3D vision. If the products and available services do not satisfy at full the customer's applications, AGE Solutions makes him available for the ideation, the planning, prototyping and the development of dedicated solutions.